On April the 28th of 2016, the BNU Business School MBA Teachers & Students – Dean Meeting was held in Jing Shi Building. The topic of this meeting was "MBA Development and International Accreditation". Around 20 people attended this meeting, including BNU Business School Dean Lai Desheng, Sub-party Committee Deputy Secretary Ge Yuliang, MBA Education Center Director Huang Liangjin, other MBA Center teachers and MBA student representatives of grade 2014 and 2015.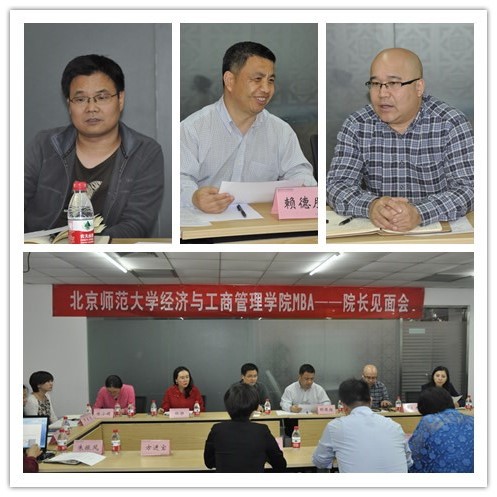 Dean Lai Desheng statedthat the establishment of this meeting is to serve as a communication channel between MBA students and the administrative leaders of BNU Business School. Students could be informed of school development strategies, plans and new trends through this meeting, also able to directly express their opinions and suggestions to the dean; administrative leaders could share their experiences with the students, also learn from the young elites. This regularmeeting is normally arranged in the end of every month.


Dean Lai introduced recent work focus of BNU Business School, such as the discipline evaluation by the Ministry of Education, EFMD EQUIS accreditation and MBA professional degree evaluation. He also introduced the internationalization progress made in recent years in aspects such as faculty, international cooperation and exchange, publications and awards, the establishment of the International Advisory Committee – which is a first for all schools and departments of BNU. The improvement of the internationalization degree of BNU Business School also brought about new opportunities for the MBA programs – enhanced corporate relations, internship base construction, more off-campus tutorsinvited…etc. Dean Lai ended his speech by emphasizing that BNU Business School still need to make progress in aspects such as teacher structure, office conditions and learning environment.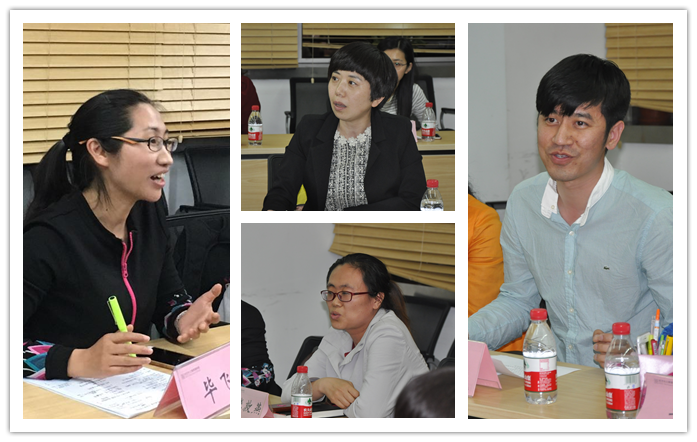 MBA student representatives actively expressed their opinions and development suggestions from different perspective in different aspects, such as enhance communication with cooperative schools, construct the Jing Shi MBA brand image, encourage overseas communication; invite foreign MBA students to share practical experiences in case management and enterprise operations, enhance BNU MBA brand activities; broaden international vision, communicate with foreign MBA students; construct high-end brand activities of the education field, expand BNU Business School's social influence, construct high-end brand image…etc.

Deputy Secretary Ge Yuliang provided instructive suggestions in platform construction and resource sharing to MBA students in their entrepreneurial process. He introduced the Entrepreneurship Space and Venture Fund Program of BNU Business School, which are already in construction; from which students would be able to receive professional guidance and resource support. Mr. Ge responded to the questions and suggestions raised by the students and said that the BNU MBA Center will come up withfeasible solutions as soon as possible.



The meetinglasted for around two hours. The administrative leaders thanked the representing MBA students for their unreserved views and suggestions; emphasizing that BNU Business School will furthersupportMBA student activities under university regulations. Dean Lai also requested that student suggestions being listened to and responded by the MBA Education Center.
(Article Submission: Wang Lulu, Zhu Zhenfeng)