时间:2019年10月28日下午14:00开始
地点:北京师范大学后主楼1722室
报告人:刘知 北京大学光华管理学院 助理教授
主持人:许志星 北京师范大学经济与工商管理学院
Title:
Does Leader Perfectionism Foster or Kill Creativity? It Depends On Employees' Locus of Control
Abstract:
To explain the paradox of whether leader perfectionism fosters or hinders employee creativity, we draw on the demand-control model to propose that leader perfectionism affects employee creativity by increasing engagement and emotional exhaustion, and the impact is contingent upon employees' locus of control. Testing our theoretical model in a lab experiment and a field study, we found that leader perfectionism was associated with enhanced engagement among employees with an internal locus of control, which, in turn, increased their creativity, and that leader perfectionism was associated with heightened emotional exhaustion among employees with an external locus of control, which then decreased their creativity. We discuss the theoretical contributions of this research to the literatures on perfectionism and creativity as well as it practical implications for organizations.
Bio of Zhi Liu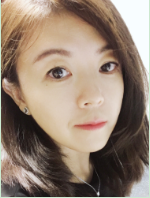 Zhi Liu is an assistant professor in the Department of Organization and Strategy Management at Guanghua School of Management, Peking University. She received her Master in Business Administration and Ph.D. in Management at Columbia Business School, Columbia University. Her research interests include organizational culture and norms, cross-cultural differences in organizational behaviors, organizational ethics and justice, the psychology of corruption, leadership, and creativity. She has published at worldwide top-tier peer-reviewed academic journals such as Annual Review of Psychology, Organizational Behavior and Human Decision Processes, Research in Organizational Behavior, Journal of Experimental Social Psychology, Journal of Cross-Cultural Psychology, Asian Journal of Social Psychology, and Academy of Management Best Proceedings. She chaired symposiums and presented papers at international conferences such as Academy of Management (AOM), International Association of Chinese Management Research (IACMR), and Society for Personality and Social Psychology (SPSP). She gives courses to undergraduate, postgraduate, Ph.D., MBA, EMBA, and executives both in Chinese and English, such as Organizational Behavior, Organization and Management, Team Management and Leadership, CSR and Ethics, Critical Thinking and Business Ethics, Action Learning, Methods and Design in Management Research, Experimental Design and Analysis, Multivariate Analysis and Structural Equation Modeling. She worked at a consulting firm and a cultural service firm.